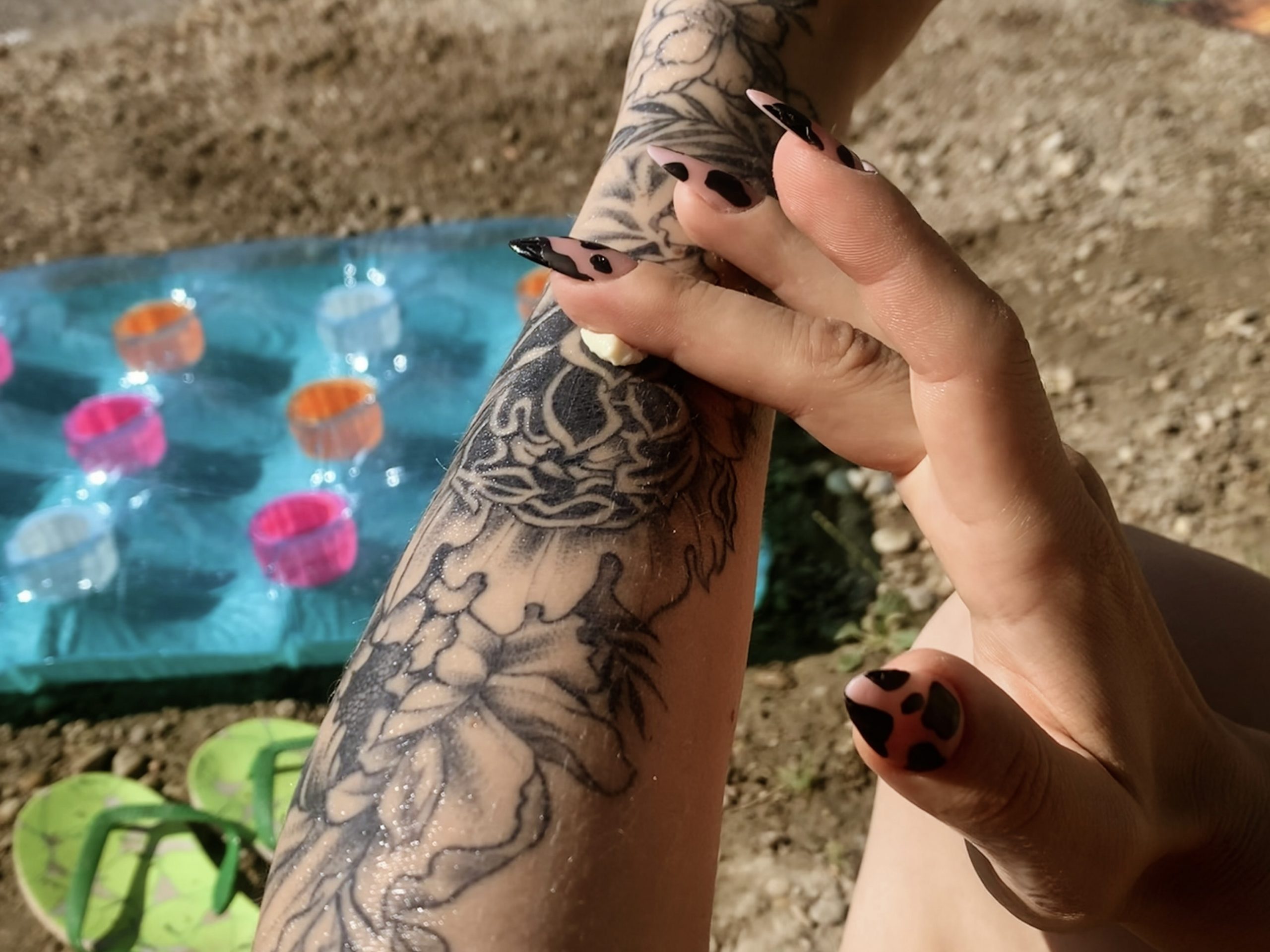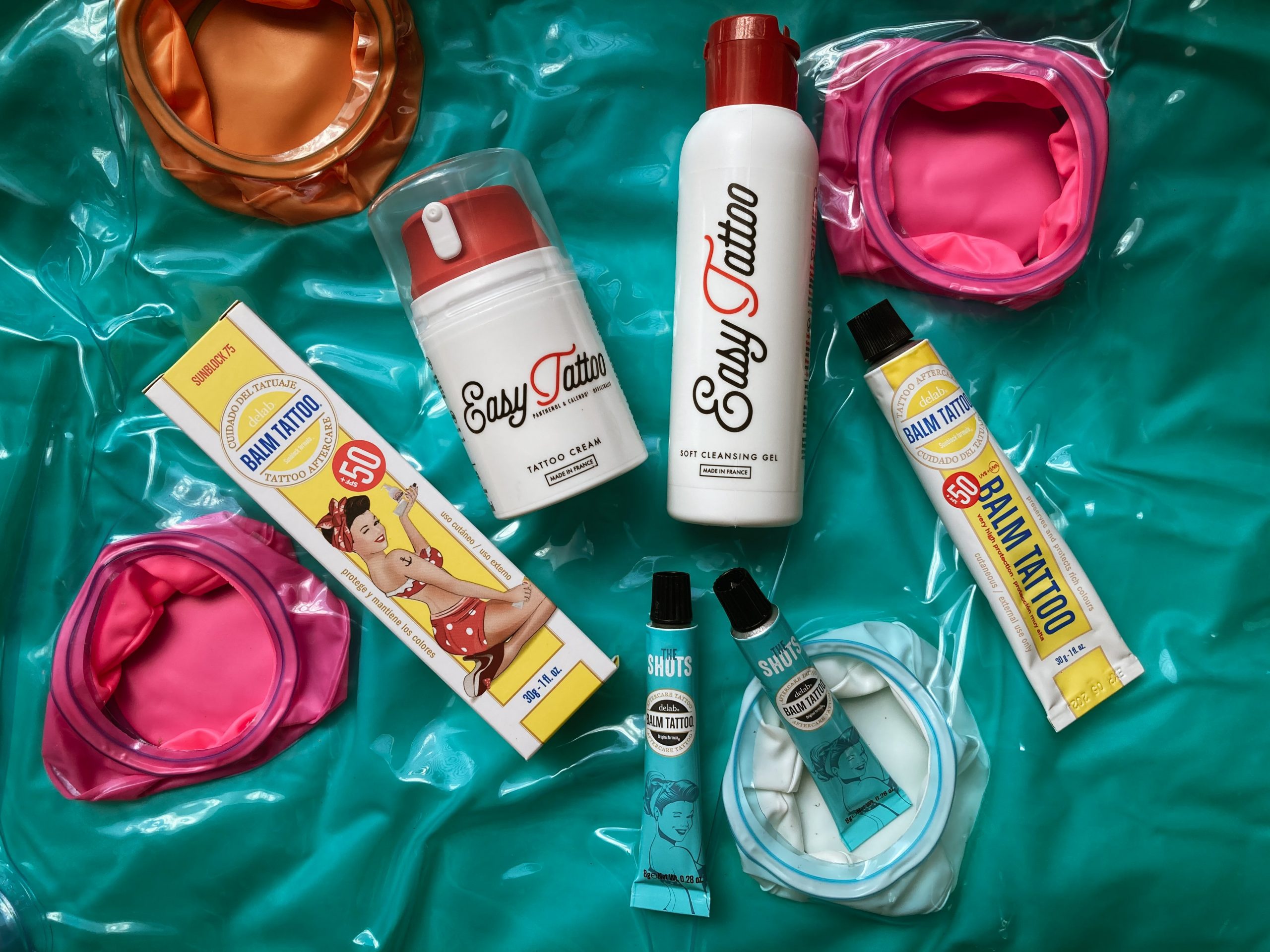 How to care for your tattoo in the summertime
In the previous article we went over how to care for a new tattoo and today we'll have a closer look at tattoo care during those hot summer days.
We probably don't have to remind you that protecting your skin against UV light is fundamental, whether you have tattoos or not. There is nothing worse for your skin than getting sunburnt. And if you have tattoos, it is ideal to keep them out of the sun as much as possible and use cream with high SPF (at least 30, or even better, 50). This prevents the colours from fading – otherwise your tattoo will look like a bleached poster in a shop window within a couple of years.
SUN AND YOUR NEW TATTOO
If you have a fresh tattoo that hasn't healed yet, definitely do not expose it to direct sunlight! UV rays cause burns to the skin, which has been damaged by the tattooing process and is very sensitive. Try to protect a new tattoo from the sun's rays for as long as possible, at least for 2 weeks, during which the surface layer of the skin is healing. By the same token, steer clear of lidos, pools, tanning salons, the sea, and bathing in water in general.
The ideal protection is, for example, the Suprasorb foil, which we in the Bad Idea studio apply to fresh tattoos automatically. You may read about all its benefits in this article.
WHAT CREAMS TO USE
We definitely recommend using creams specially developed for tattoo protection, which provide protection from both UVA and UVB rays. What does this mean, exactly? UVA penetrates deeper into the skin and causes skin ageing, wrinkles and sunspots or hyperpigmentation, and causes the skin to lose its elasticity. UVB affects the top layer of the skin and damages it and can cause sunburns.
You can buy creams from various brands or different sizes meant for summer tattoo care directly in our studio.